| | | |
| --- | --- | --- |
| | Flip Flop (djacksonrn's Personal Page) 05/19/2011 | |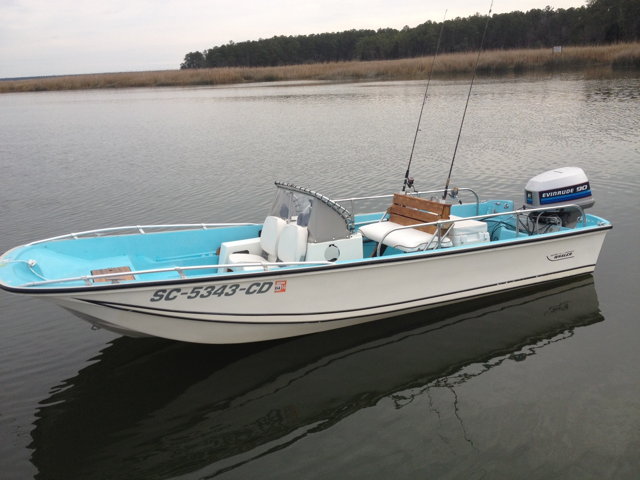 1970 Katama acquired in April of 2011. Exterior in fairly good shape with some slight crazing in a few places. Interior has substantial crazing espec in the bow. Missing some interior, including original helm seat, bow and side stainless railings, mahog side attachment rails. Original seats in front of console dry rotted on the inside, though the skins seem to be intact, but weathered. 1982 Evinrude 90 on the back in excellent shape.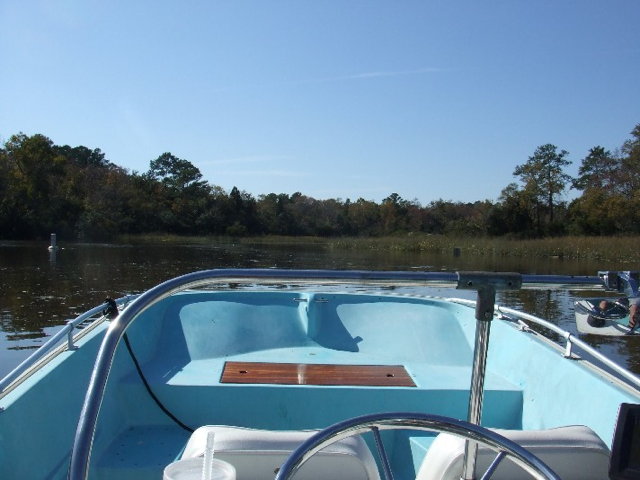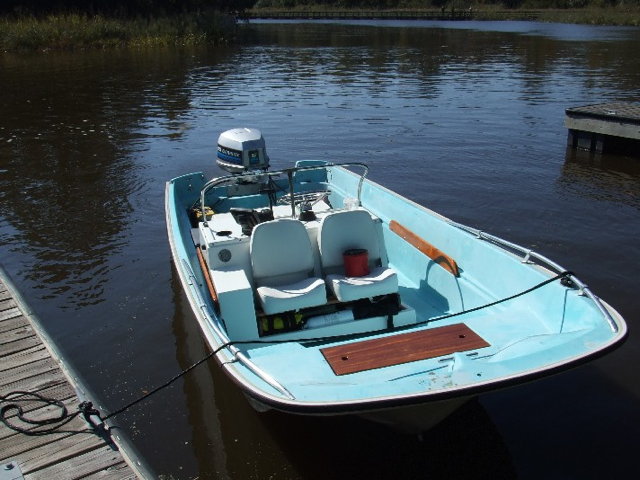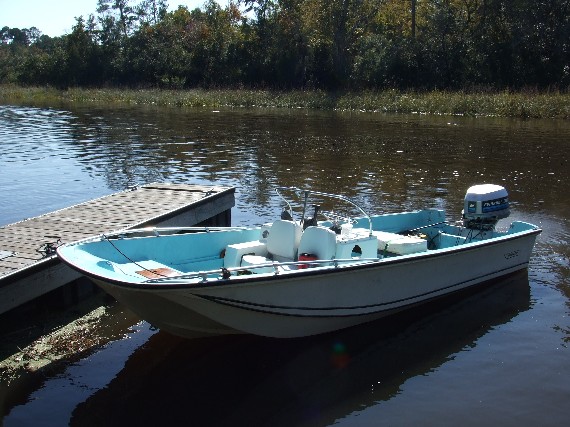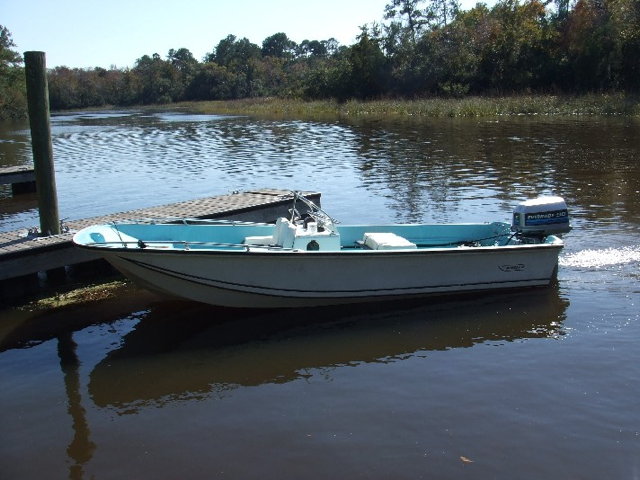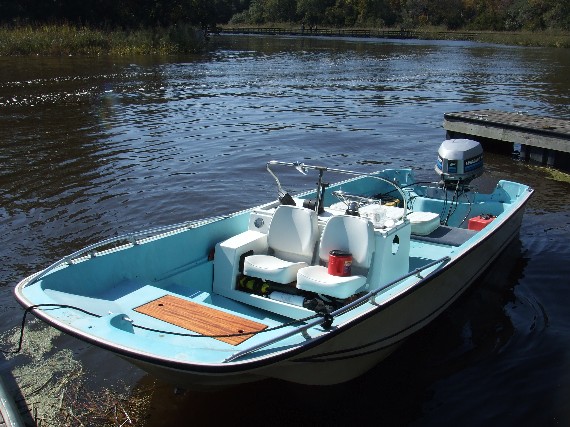 Short list of things to get/fix
Interior filled, faired (done) and re-gelcoated (will have to wait till winter)
New mahog side attachment rails (done)
Side Stainless railings (done)
fill/fair console, install instruments and binnacle mount controls ILO current setup(done)
new seating for the front of the console (done)
find or build some z-legs for the RPS cushion that I have (done)
make new bow hatch cover (done) and rear thwart seat
run new wires for bow and stern lights
mount transducer (done)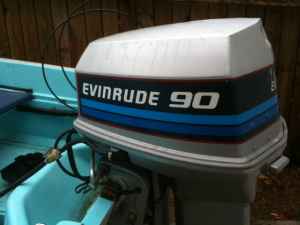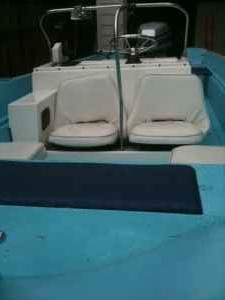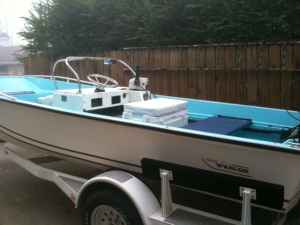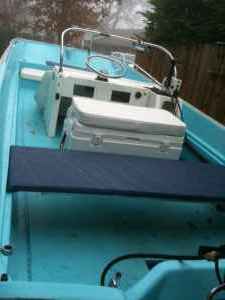 Date Posted: December 31, 2014 - 6:48 AM


I have a 1972 Katama with no front seats. Can you offer any insight as to the mounting plate that the seats are attached to? Maybe a picture? Thanks.
You must login to post a message.
February 18, 2018 - 7:51 PM
---
·

Guests Online: 10


·

Members Online: 0


·

Total Members: 39,044

Not a member yet?
Click here
to register.
Forgotten your password?
Request a new one
here
.