| | | |
| --- | --- | --- |
| | 1987 Outrage 18 Pod/Hull Extension (Seabee48's Personal Page) 09/03/2017 | |
Picked up a 1987 outrage 18 earlier this year. Transom was soft so started to recore, then decided a pod/hul extension and resulting extra flotation would better suit the new 150hp Mercury and 9.9 kicker. The set back is 25 inches to allow for the option of closing in the transom and still fully trimming up the main engine.

Performance is good so far. 42mph top speed, 5.5mpg max (not at top speed obviously). It cruises at 30mph and 5mpg. It is over proped so should pick up a little top end once that is sorted out. It is maxing out at 5100 rpm on a 14 inch 19 pitch Enertia.

Reported problems with porpoising on similar power packages are not really a problem with this one. It will porpoise a little if the waves are right, but runs steady on flat water. A slight amount of trim tab cuts out any bounce.

I believe the pod adds about 200lbs of net flotation, that is displacement minus weight of the pod. I have not checked for sure, but the waterline looks about level with the upper motor well drains. Not sure if I will be able to port them out through scuppers or not. With the inner sump plug out static water level is below the floor, that was with maybe a 1/4 tank of fuel though. Have not checked it with more load.

I used Armstrong deck plates. I would not trust anything else to keep water out. The three compartments are sealed. If a deck plate fails it only fills one of the three.

Coosa Board was used for the transoms. The stringers are cored with some cheap non structural closed cell foam from a local dealer. All the glass was 1708 aside from mat under the gel to prevent print through. The resin was iso polyester. Gel was colour matched by a local shop and sprayed with a gel coat dump gun. The dump guns nice as you can spray straight gel, no dilution or fancy mixing products required. It is also foolproof to clean, no fancy parts like in an HVLP guns to mess up if a batch of gel kicks in the gun. I brushed gel into the mold. Would not do it that way again. I woulld do it all bare glass and shoot the whole thing at once and sand it out. It was way too much trouble fairing out the gel from the mold to the gel sprayed onto the rest of the pod.

Figured I would put this up for reference in case anyone else is feeling ambitious.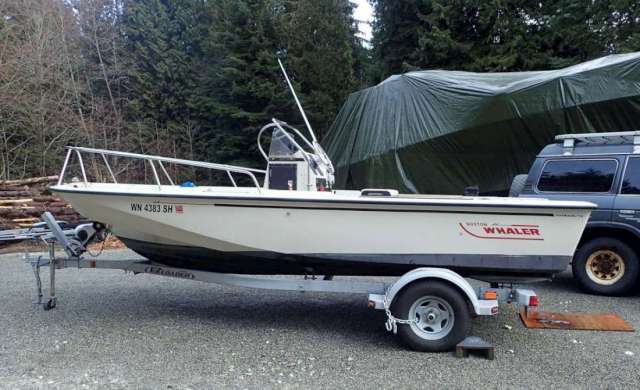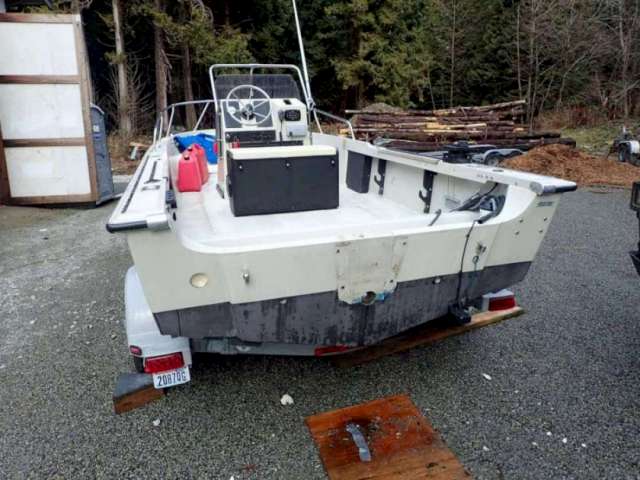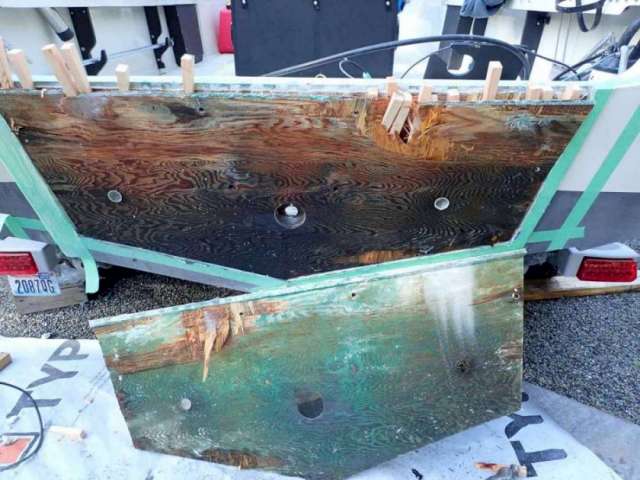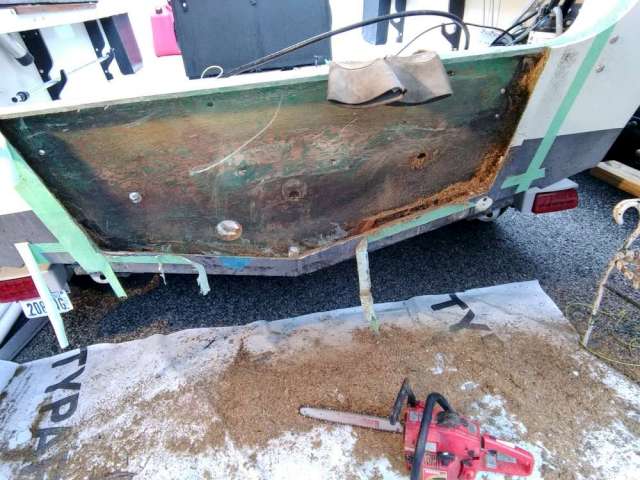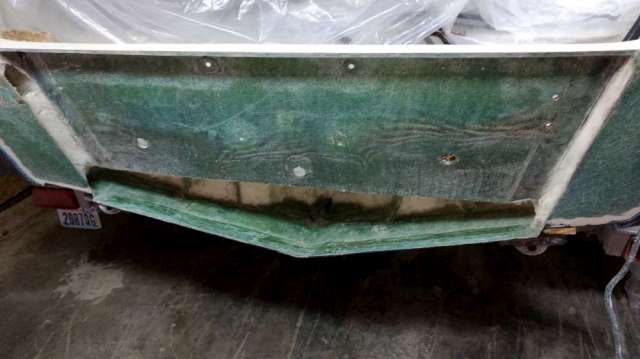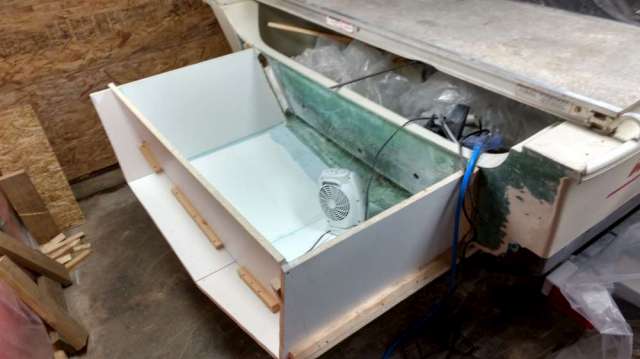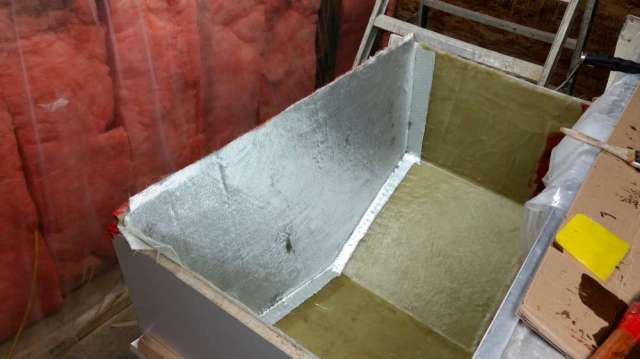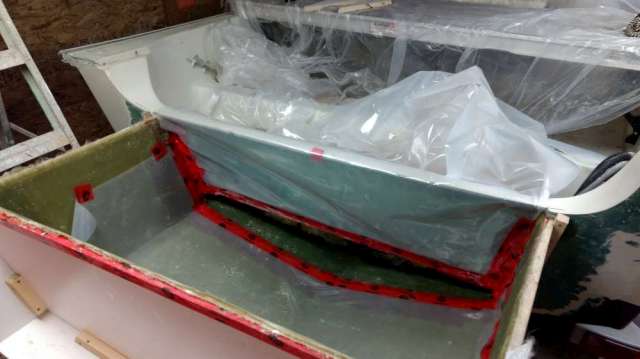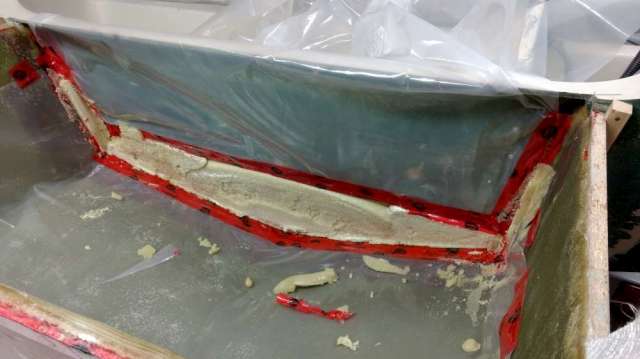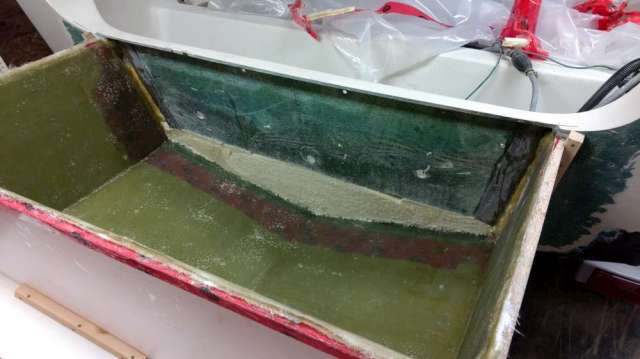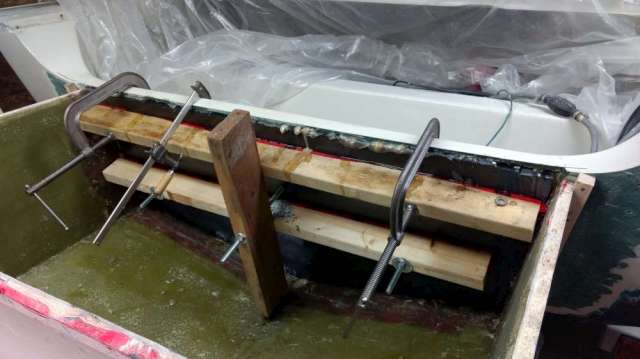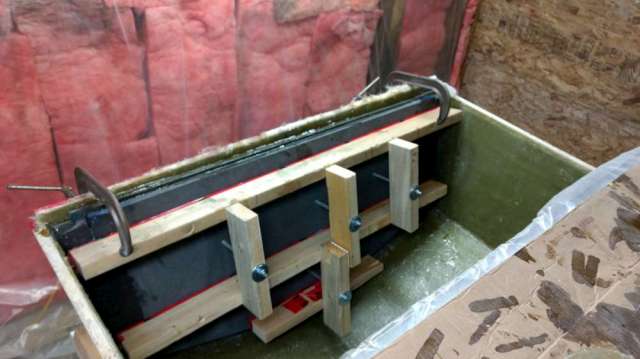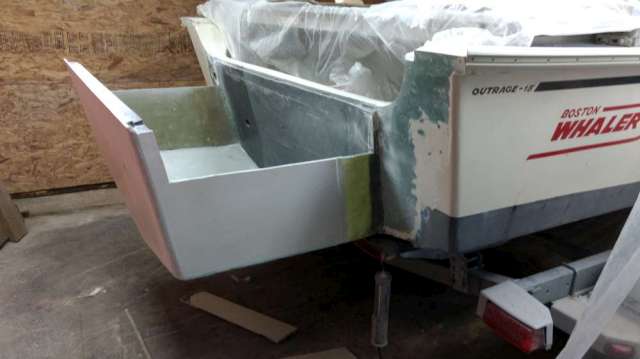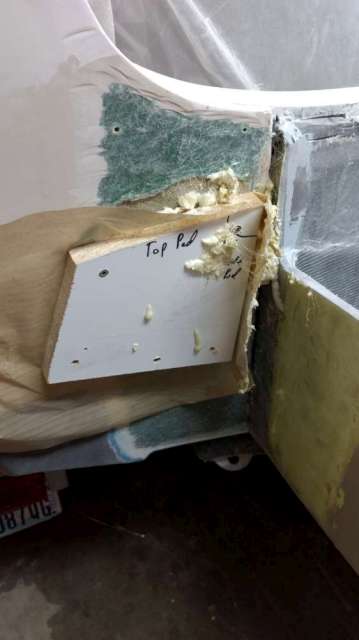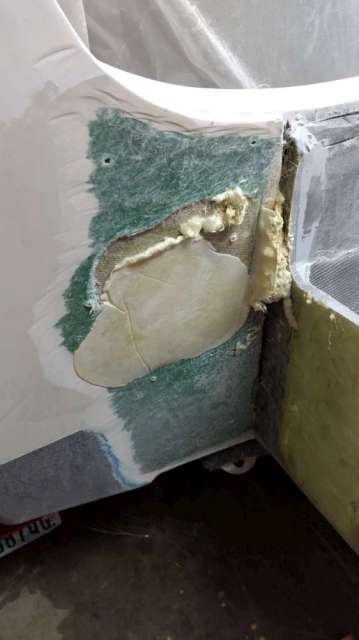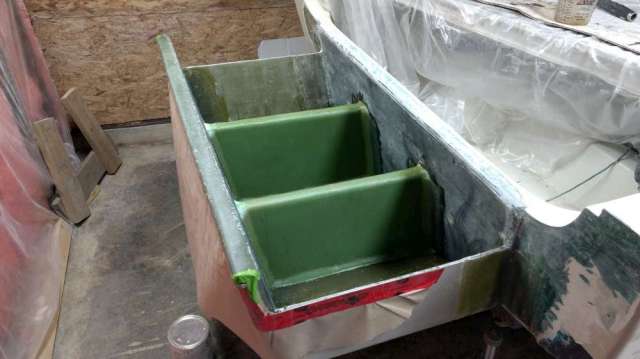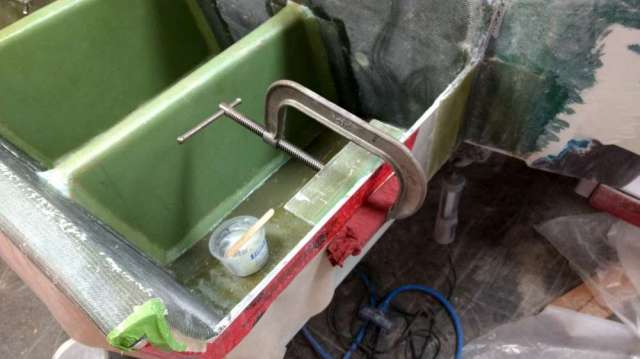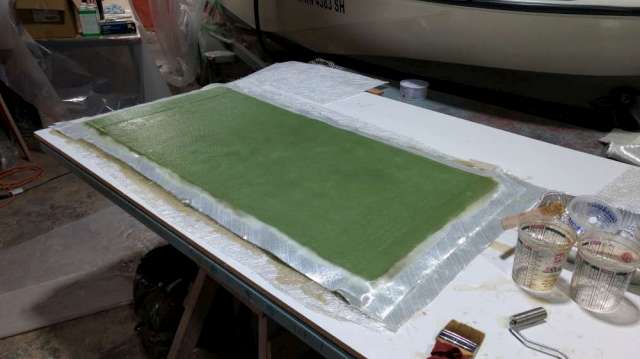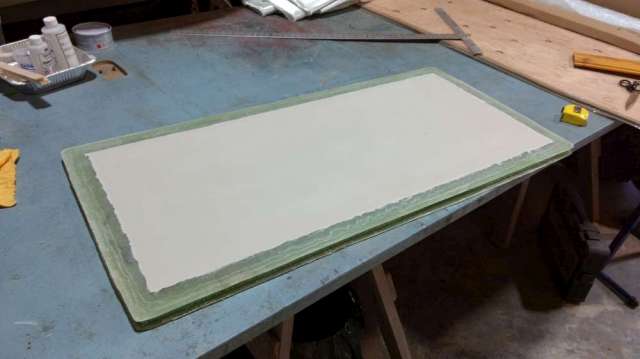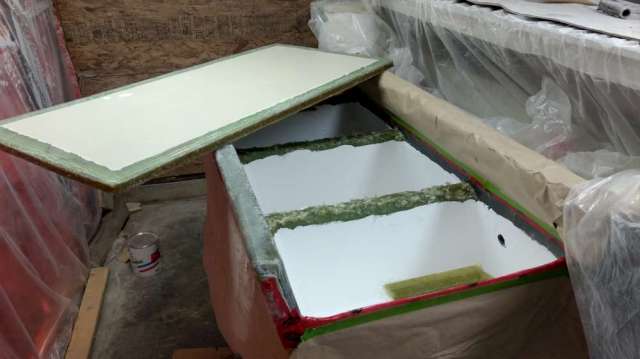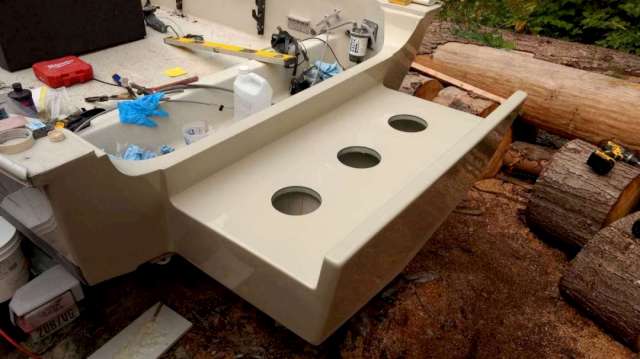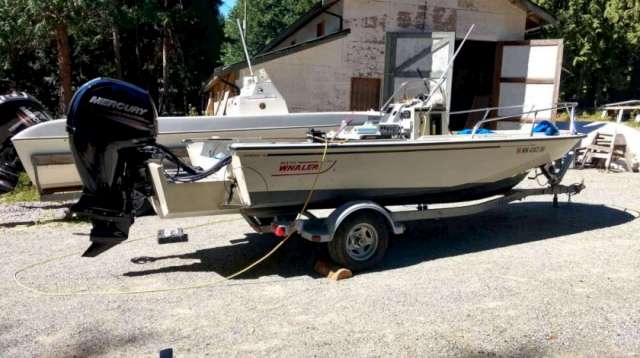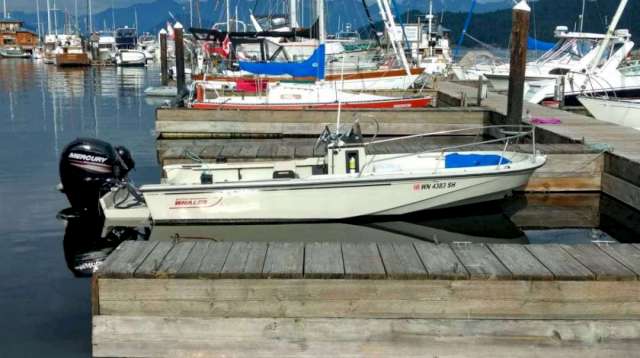 Date Posted: October 4, 2017 - 5:52 PM


Nice work! The end result looks very professional.
You must login to post a message.
February 18, 2018 - 7:50 PM
---
·

Guests Online: 14


·

Members Online: 0


·

Total Members: 39,044

Not a member yet?
Click here
to register.
Forgotten your password?
Request a new one
here
.